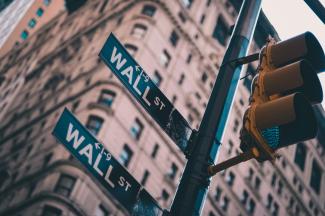 U.S. Stock Futures Are Slightly Lower As Investors Anticipate Estimated $1 Trillion in Treasury Issuance
U.S. stock futures are lower.  This morning stock futures are slightly lower as investors anticipate an estimated $1 trillion in Treasury issuance to replenish the Treasury General Account. Yields are on the rise as market participants carefully assess current economic data and analyze previous statements from the Federal Reserve to determine the likelihood of a rate hike at the upcoming meeting next week. The economic calendar for the week ahead is relatively light, following yesterday's release of ISM Services data for May, which declined more than expected, and the commencement of the Fed's blackout period over the weekend. Asian markets finished with a mixed, while European markets are currently trading mixed as well. Gold prices are trending higher, the dollar is gaining strength, and Crude oil is retracing some of its gains from yesterday, which were prompted by the weekend announcement from OPEC+ regarding an additional 1 million barrel production cut.
DISCLAIMER: THIS MATERIAL MAY CONTAIN INACCURACIES AND TYPOGRAPHICAL ERRORS. UNITED ASSET DOES NOT WARRANT THE ACCURACY OR COMPLETENESS OF THE MATERIALS OR THE RELIABILITY OF ANY ADVICE, OPINION, STATEMENT OR OTHER INFORMATION DISPLAYED OR DISTRIBUTED THROUGH THE SITE.