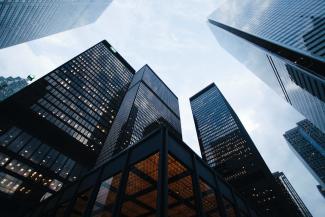 U.S. Stock Futures Are Lower Coming Off A Strong Week
U.S. stock futures are lower. U.S. equities are coming off a strong week lead by the October CPI report which was better than expected. Earnings season is coming to a close with 91% of S&P 500 companies reporting. 69% of these S&P constituents have beat earnings expectations. Treasury Yields are rising this morning as investors consider the future Fed rate hike trajectory. The Democrats will maintain control of the Senate and most pundits expect the Republicans to gain control of the House. President Biden and Xi Jingping met this morning ahead of the G-20 summit in Bali. Asian markets closed mixed and European stocks are trading higher. The US dollar is gaining ground after last week's move to the downside.
DISCLAIMER: THIS MATERIAL MAY CONTAIN INACCURACIES AND TYPOGRAPHICAL ERRORS. UNITED ASSET DOES NOT WARRANT THE ACCURACY OR COMPLETENESS OF THE MATERIALS OR THE RELIABILITY OF ANY ADVICE, OPINION, STATEMENT OR OTHER INFORMATION DISPLAYED OR DISTRIBUTED THROUGH THE SITE.