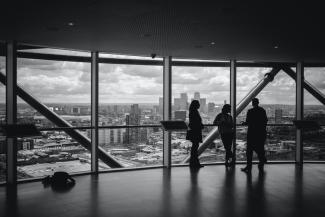 U.S. Stock Futures Are Lower In Anticipation of This Afternoon's Fed Decision
U.S. stock futures are lower. U.S. equities are moving modestly lower this morning in anticipation of the Fed decision at 2 PM today. The Fed is widely expected to announce a 75 basis point rate hike, but investors will be looking for indications of the future path of Fed policy in Chairman Powell's press conference. Treasuries are mixed this morning and the U.S. dollar is weakening. Asian markets closed mostly higher and European markets are mostly lower in afternoon trading.
DISCLAIMER: THIS MATERIAL MAY CONTAIN INACCURACIES AND TYPOGRAPHICAL ERRORS. UNITED ASSET DOES NOT WARRANT THE ACCURACY OR COMPLETENESS OF THE MATERIALS OR THE RELIABILITY OF ANY ADVICE, OPINION, STATEMENT OR OTHER INFORMATION DISPLAYED OR DISTRIBUTED THROUGH THE SITE.