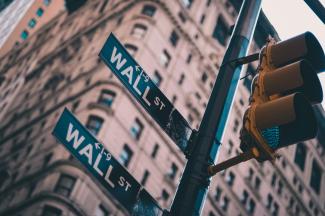 U.S. Stock Futures Are Higher as Markets Continue Forward Momentum Ahead of the December CPI Release
U.S. stock futures are higher. Markets are continuing forward momentum ahead of the December CPI release tomorrow morning and the beginning of earnings season on Friday. Consensus expectations are that headline CPI will be unchanged on a month-over-month basis. Treasury Yields are edging lower. Crude oil is moving higher and European markets are also trading higher at midday. Asian markets finished mostly higher as China's reopening remains in focus. In addition to CPI numbers, Weekly Jobless Claims will be released tomorrow morning before the bell.
DISCLAIMER: THIS MATERIAL MAY CONTAIN INACCURACIES AND TYPOGRAPHICAL ERRORS. UNITED ASSET DOES NOT WARRANT THE ACCURACY OR COMPLETENESS OF THE MATERIALS OR THE RELIABILITY OF ANY ADVICE, OPINION, STATEMENT OR OTHER INFORMATION DISPLAYED OR DISTRIBUTED THROUGH THE SITE.