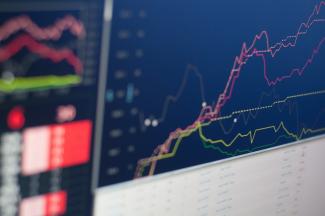 U.S. Stock Futures Are Higher Despite Two Days of Lower Closes
U.S. stock futures are higher. Despite two days of lower closes, stocks are still up on the week thanks to strong gains on Monday and Tuesday as markets reacted to earnings and U.K. political developments.
Treasuries are mixed this morning and there are no major economic releases scheduled for today. European stocks are lower in afternoon trading as investors continue to digest the resignation of U.K. Prime Minister Liz Truss. Asian markets closed mixed.