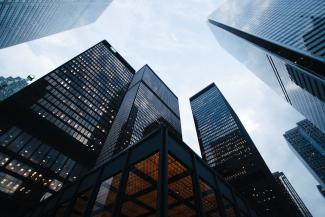 U.S. Stock Futures Are Higher Ahead of This Week's Full Schedule of Earnings Releases
U.S. stock futures are higher. Equities are slightly higher in the pre-market and Yields are rising this morning. This week will bring a full schedule of earnings releases. So far, 11% of S&P 500 companies have reported Q4 2022 results with 67% beating EPS expectations. European markets and Japanese equities are rising as most Asian markets will be closed this week in observance of Lunar New Year.
Crude oil and the US dollar are moving to the upside, while gold is moving to the downside.
DISCLAIMER: THIS MATERIAL MAY CONTAIN INACCURACIES AND TYPOGRAPHICAL ERRORS. UNITED ASSET DOES NOT WARRANT THE ACCURACY OR COMPLETENESS OF THE MATERIALS OR THE RELIABILITY OF ANY ADVICE, OPINION, STATEMENT OR OTHER INFORMATION DISPLAYED OR DISTRIBUTED THROUGH THE SITE