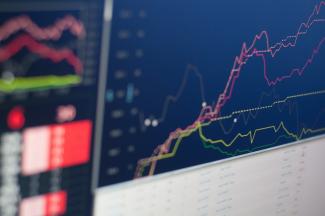 U.S. Stock Futures Are Higher After Yesterday's Finish to the Downside
U.S. stock futures are higher. Equities are higher in the pre-market after yesterday's finish to the downside. Yields are moving lower across the curve. The FOMC meeting begins today and the Fed announcement and press conference are scheduled for tomorrow afternoon. There is a full earnings calendar for the week ahead and the Q4 Employment Cost Index showed that labor costs increased more than expected. January consumer confidence data will be released after the bell. The US dollar, Crude, and gold are moving lower.
Asian stocks finished the session lower. European stocks are lower in afternoon action as the ECB and Bank of England will make monetary policy announcements later this week.
DISCLAIMER: THIS MATERIAL MAY CONTAIN INACCURACIES AND TYPOGRAPHICAL ERRORS. UNITED ASSET DOES NOT WARRANT THE ACCURACY OR COMPLETENESS OF THE MATERIALS OR THE RELIABILITY OF ANY ADVICE, OPINION, STATEMENT OR OTHER INFORMATION DISPLAYED OR DISTRIBUTED THROUGH THE SITE.