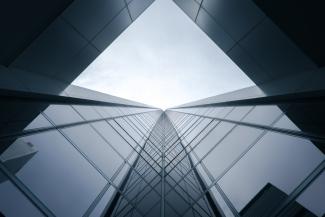 U.S. Equities Snapped A Recent Losing Streak to Finish Mostly Higher Last Week
U.S. stock futures are higher. U.S. equities snapped a recent losing streak to finish mostly higher last week in volatile trading action. Futures are moving higher this morning as markets look to close out August on a positive note. Yields are moving lower, continuing a retracement after Chairman Powell's remarks on Friday morning had sent rates ticking higher. Chair Powell continued to assert that despite signs of progress, inflation is still too high and the central bank is prepared to raise rates further if appropriate. Markets are now anticipating a 80% chance that the Federal Reserve will leave rates unchanged at the September FOMC meeting, with the probability of another rate hike having only increased modestly in reaction to Powell's speech. Earnings season has largely concluded with only a few big names still set to report this week. There are no major releases on the economic calendar today. This week's focal points include the release of July PCE inflation data on Thursday, followed by the July Jobs Report scheduled for Friday. In international markets, the trend is broadly positive. Asian markets concluded the session to the upside and European markets are also seeing a broad move to the upside in afternoon trading.  The Dollar and Crude are holding steady this morning, while gold is experiencing a slight uptick.
DISCLAIMER: THIS MATERIAL MAY CONTAIN INACCURACIES AND TYPOGRAPHICAL ERRORS. UNITED ASSET DOES NOT WARRANT THE ACCURACY OR COMPLETENESS OF THE MATERIALS OR THE RELIABILITY OF ANY ADVICE, OPINION, STATEMENT OR OTHER INFORMATION DISPLAYED OR DISTRIBUTED THROUGH THE SITE.