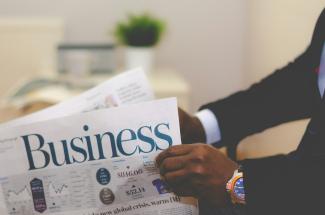 U.S. Equities Look to Start the Week on a Positive Note Ahead of Fed Chair Powell's Semi-Annual Congressional Testimony
U.S. stock futures are higher. U.S. equities look to start the week on a positive note ahead of Fed Chair Powell's semi-annual congressional testimony on Tuesday and Wednesday and the February jobs report release on Friday. Earnings season has largely concluded with 69% of S&P 500 companies exceeding Q4 22' EPS expectations. Yields are ticking lower. European stocks are trading mixed in response to economic data and Asian stocks closed mostly higher. Gold is trading higher while the Dollar and Brent are moving lower. Factory orders data for January will be released after the bell.
DISCLAIMER: THIS MATERIAL MAY CONTAIN INACCURACIES AND TYPOGRAPHICAL ERRORS. UNITED ASSET DOES NOT WARRANT THE ACCURACY OR COMPLETENESS OF THE MATERIALS OR THE RELIABILITY OF ANY ADVICE, OPINION, STATEMENT OR OTHER INFORMATION DISPLAYED OR DISTRIBUTED THROUGH THE SITE.