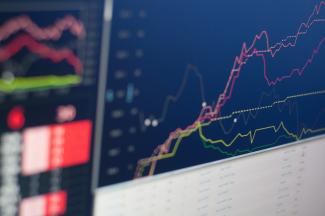 Stocks Are Trending Lower In the Pre-Market as Investors Digest March Jobs Data
U.S. stock futures are lower. Stocks are trending lower in the pre-market as investors digest the March jobs data released on Friday, which coincided with equity markets being on holiday. Yields are ticking higher. Looking ahead on the week, March CPI data will be released on Wednesday morning and Q1 2023 earnings season will kick off with big banks set to report on Friday. Asian markets are mixed and European markets are broadly closed in observance of Easter Monday. Gold and Crude are moderating lower and the U.S. Dollar is gaining strength.
DISCLAIMER: THIS MATERIAL MAY CONTAIN INACCURACIES AND TYPOGRAPHICAL ERRORS. UNITED ASSET DOES NOT WARRANT THE ACCURACY OR COMPLETENESS OF THE MATERIALS OR THE RELIABILITY OF ANY ADVICE, OPINION, STATEMENT OR OTHER INFORMATION DISPLAYED OR DISTRIBUTED THROUGH THE SITE.