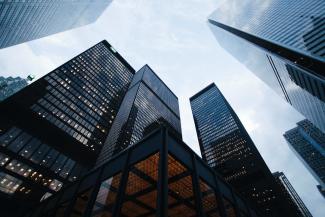 Stocks Are Moving Higher In the Pre-Market After Last Week's Declines
U.S. stock futures are higher. Stocks are moving higher in the pre-market after last week's declines. Yields are mostly unchanged while the US dollar is moving lower. We are at the tail end of earnings season, so far 94% of S&P 500 companies have reported Q4 22' results and 68% have reported EPS that beat expectations.  Durable goods orders decreased more than expected but core durable goods orders rose unexpectedly.  European stocks are higher and Asian stocks finished the session lower. Crude is trading lower and gold is on the rise.
DISCLAIMER: THIS MATERIAL MAY CONTAIN INACCURACIES AND TYPOGRAPHICAL ERRORS. UNITED ASSET DOES NOT WARRANT THE ACCURACY OR COMPLETENESS OF THE MATERIALS OR THE RELIABILITY OF ANY ADVICE, OPINION, STATEMENT OR OTHER INFORMATION DISPLAYED OR DISTRIBUTED THROUGH THE SITE.