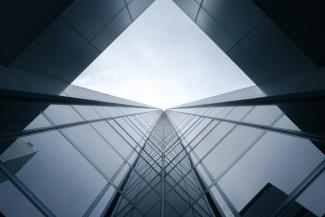 Stock Futures & Yields Are Edging Lower This Morning As Investors Prepare For a Significant Day Dominated By The Federal Reserve's Announcement
U.S. stock futures are lower. Stock futures and yields are edging lower this morning as investors prepare for a significant day dominated by the Federal Reserve's announcement and press conference later this afternoon. It's widely anticipated that the Fed will announce another 25 basis point rate hike, making investors keen to focus on Chairman Powell's remarks and press conference at 2:30 pm. Markets are hoping to gain indications of the Federal Reserve's appetite for future rate hikes. Additionally, new home sales data for June is scheduled for release shortly after the market opens. As for earnings reports, Microsoft and Alphabet, two mega-cap tech companies, released theirs yesterday evening. Alphabet's results were positive, fueled by strong growth in the cloud segment, while Microsoft disappointed, displaying weaker-than-expected guidance. Shifting our attention to international markets, Asian markets concluded their session with mixed results, while European markets are broadly lower ahead of the rate hike decision in the US and the upcoming ECB decision tomorrow. Moreover, the U.S. dollar is showing signs of weakening, while crude oil is retracing gains after reaching three-month highs and gold is currently trading higher.
DISCLAIMER: THIS MATERIAL MAY CONTAIN INACCURACIES AND TYPOGRAPHICAL ERRORS. UNITED ASSET DOES NOT WARRANT THE ACCURACY OR COMPLETENESS OF THE MATERIALS OR THE RELIABILITY OF ANY ADVICE, OPINION, STATEMENT OR OTHER INFORMATION DISPLAYED OR DISTRIBUTED THROUGH THE SITE.