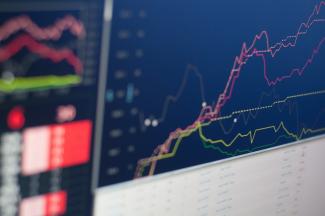 Stock Futures Marginally Higher in Pre-Market Trading
U.S. stock futures are higher. Stock futures are marginally higher in pre-market trading after the S&P 500 Index closed yesterday at its highest level since August 2022 The recent upward trend in the Russell 2000 Index continues in the pre-market, which is contributing to an overall improvement in market breadth following earnings season. Yields are mostly unchanged ahead of the upcoming Fed meeting next week, and the economic calendar remains light, with jobless claims scheduled for release tomorrow before the market opens. Asian stocks ended the session with mixed performance, as Chinese markets closed higher despite disappointing trade data. European equities are also heading into the close with mixed results. As for commodities, Gold prices are declining, while Crude Oil prices are rising, and agricultural futures are mixed. The Dollar is weakening.
DISCLAIMER: THIS MATERIAL MAY CONTAIN INACCURACIES AND TYPOGRAPHICAL ERRORS. UNITED ASSET DOES NOT WARRANT THE ACCURACY OR COMPLETENESS OF THE MATERIALS OR THE RELIABILITY OF ANY ADVICE, OPINION, STATEMENT OR OTHER INFORMATION DISPLAYED OR DISTRIBUTED THROUGH THE SITE.