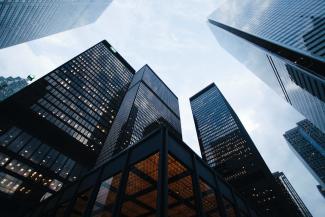 Stock Futures Lower as Futures & Yields Seeking Direction in Pre-Market Action
U.S. stock futures are lower. Stock futures and yields are currently seeking direction in pre-market action as they anticipate significant economic data releases and the Fed decision next week. The release of CPI and PPI inflation data will coincide with the FOMC meeting and rate hike decision on Tuesday and Wednesday of next week respectively. Despite unexpected rate hikes from the Australian and Canadian central banks, which had the potential to reshape domestic expectations, markets still anticipate that the Federal Reserve will announce a pause in rate increases before continuing to hike rates at the July meeting. Weekly initial jobless claims jumped to 261,000. This figure is the highest since October 2021, surpassing both the anticipated 235,000 and the previous week's reading of 232,000. Overnight, Asian markets finished the session mixed. Chinese indexes continued to make modest gains after Chinese State banks reduced deposit rates, while Japan's Nikkei Index experienced a decline following a significant upward revision of Q1 GDP data. These variations in performance demonstrate the diverse outcomes observed across Asian markets. In European markets, there is a mixed trend during afternoon trading. This follows the revision of Euro Area Q1 GDP, which now stands at -0.1%, signifying two consecutive quarters of negative growth. In commodities, both gold and crude oil prices are gaining and the U.S. dollar is weakening.
DISCLAIMER: THIS MATERIAL MAY CONTAIN INACCURACIES AND TYPOGRAPHICAL ERRORS. UNITED ASSET DOES NOT WARRANT THE ACCURACY OR COMPLETENESS OF THE MATERIALS OR THE RELIABILITY OF ANY ADVICE, OPINION, STATEMENT OR OTHER INFORMATION DISPLAYED OR DISTRIBUTED THROUGH THE SITE.