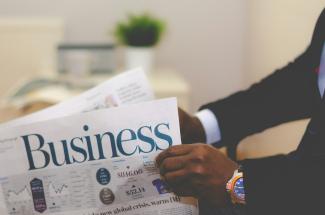 Stock Futures Edging Higher Following the Release of May CPI Data
U.S. stock futures are higher. U.S. stocks are edging higher following the release of the May Consumer Price Index (CPI) data, which indicated a 0.1% month-over-month increase in consumer inflation and a 4.0% year-over-year increase, while core inflation rose by 0.4% month-over-month and 5.3% year-over-year. Yields are trending lower in response to the CPI report, as it largely met expectations, alleviating market concerns that a strong report could pressure the Federal Reserve to abandon its previously indicated pause in rate hikes ahead of tomorrow afternoon's decision. Tomorrow morning, the Producer Price Index (PPI) data for May will be made available. Crude oil prices are rebounding from yesterday's lows and gold prices are trading higher. The U.S. Dollar continues to weaken in the wake of the CPI data. Asian markets mostly concluded on a positive note, with the Japanese Nikkei Index leading the way by reaching a new 52-week high. European markets are experiencing gains in anticipation of monetary policy decisions from both the European Central Bank and the Federal Reserve.
DISCLAIMER: THIS MATERIAL MAY CONTAIN INACCURACIES AND TYPOGRAPHICAL ERRORS. UNITED ASSET DOES NOT WARRANT THE ACCURACY OR COMPLETENESS OF THE MATERIALS OR THE RELIABILITY OF ANY ADVICE, OPINION, STATEMENT OR OTHER INFORMATION DISPLAYED OR DISTRIBUTED THROUGH THE SITE.