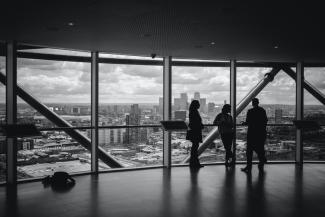 Stock Futures & Bond Yields Rising This Morning Following News the US Economy Added 339,000 Jobs in May
U.S. stock futures are higher. Stock futures and bond yields are both rising this morning on the news that the U.S. economy added 339,000 jobs in May, which significantly exceeded the estimated increase of 195,000 jobs. However, despite the strong headline jobs number, other data points provide a more nuanced view of the labor market. The unemployment rate rose to 3.7% from last month's 3.4%, and average hourly earnings growth moderated to 0.3% month over month, compared to a 0.5% increase in the previous month. The labor force participation rate remained unchanged at 62.6%.
The legislation to suspend the debt ceiling will now head to the President's desk after passing the Senate yesterday evening. Overnight, Asian markets closed higher, with the Hang Seng Index bouncing back by 4%. European markets are also experiencing gains in afternoon trading. Crude oil prices are increasing, while gold prices are declining, and the dollar is trading steadily.
DISCLAIMER: THIS MATERIAL MAY CONTAIN INACCURACIES AND TYPOGRAPHICAL ERRORS. UNITED ASSET DOES NOT WARRANT THE ACCURACY OR COMPLETENESS OF THE MATERIALS OR THE RELIABILITY OF ANY ADVICE, OPINION, STATEMENT OR OTHER INFORMATION DISPLAYED OR DISTRIBUTED THROUGH THE SITE.