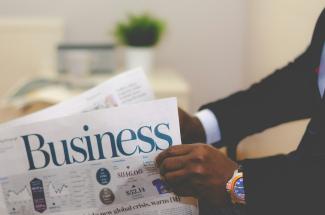 Stock Futures Are Surging In Response to October's Consumer Price Index Data
U.S. stock futures are higher. U.S. stock futures are surging this morning in response to October's Consumer Price Index (CPI) data, which was cooler than expected. The eagerly awaited report revealed that core inflation remained unchanged month-over-month and increased by 3.2% year-over-year—cooler than the anticipated 0.1% and 3.3% respective increases. Core CPI, excluding food and energy prices, also surpassed expectations, rising by 0.2% month-over-month and 4% year-over-year, compared to projected increases of 0.3% and 4%. As a result, Treasury yields are decreasing, bolstering bonds, as the market recalibrates in response to an adjusted interest rate trajectory of the Federal Reserve. In the backdrop for equity markets, numerous major retailers are set to release their quarterly results this week, marking the conclusion of the earnings season. On the economic calendar, the week's full docket of speeches from Fed officials continues and retail sales data and PPI will be released tomorrow before the market opens. In international markets, Asian stock indexes closed with mixed performance overnight. European equities are trending upward, buoyed by the favorable inflation data from the U.S. Gold prices are on the rise as the pressure from interest rates eases, while crude prices are experiencing an uptick. Concurrently, the U.S. dollar is weakening in reaction to the CPI data.
DISCLAIMER: THIS MATERIAL MAY CONTAIN INACCURACIES AND TYPOGRAPHICAL ERRORS. UNITED ASSET DOES NOT WARRANT THE ACCURACY OR COMPLETENESS OF THE MATERIALS OR THE RELIABILITY OF ANY ADVICE, OPINION, STATEMENT OR OTHER INFORMATION DISPLAYED OR DISTRIBUTED THROUGH THE SITE.