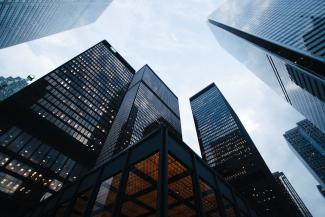 Stock Futures Are Moving Higher This Morning As Markets Look To Shake Off Last Week's Losses
U.S. stock futures are higher. U.S. stock futures are moving higher this morning as markets look to shake off last week's losses, which saw the S&P 500 decline by 2.53%, marking a new 5-month low. Yields are on the rise ahead of the FOMC meeting scheduled for tomorrow. Markets anticipate that the Federal Reserve will announce on Wednesday that they will leave rates unchanged. Earnings season continues, with 49% of S&P 500 companies having reported earnings, showing an earnings beat rate of 78%. The week will conclude with the release of the September jobs report on Friday morning.
Turning to global markets, Asian stock trading was mixed overnight, with the Bank of Japan's rate decision expected tomorrow and South Korean inflation data expected later this week. In contrast, European markets are moving higher in afternoon trading, thanks to German inflation and GDP data exceeding expectations. In commodity markets, oil is trending lower, gold is extending recent gains due to geopolitical tensions, and the US dollar is weakening.
DISCLAIMER: THIS MATERIAL MAY CONTAIN INACCURACIES AND TYPOGRAPHICAL ERRORS. UNITED ASSET DOES NOT WARRANT THE ACCURACY OR COMPLETENESS OF THE MATERIALS OR THE RELIABILITY OF ANY ADVICE, OPINION, STATEMENT OR OTHER INFORMATION DISPLAYED OR DISTRIBUTED THROUGH THE SITE.