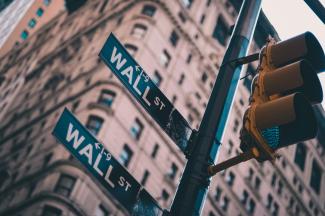 Stock Futures Are Mixed Suggesting Markets Are Taking A Breather After Tuesday's Strong Performance
U.S. stock futures are lower. Stock futures are mixed this morning suggesting that markets are taking a breather after Tuesday's strong performance and yesterday's upward movement for the S&P 500 Index bolstered by cooler than expected inflation data. Bond yields are dropping as initial jobless claims came in at 231k which surpassed expectations of 220k and the prior week's reading of 218k. Additionally, markets are digesting mixed retail sales data and retail company results. Industrial Production fell -0.6% in October versus expectations of a -0.4% decline. Federal Reserve officials will continue speaking engagements today and tomorrow.  Overnight, Asian markets declined after President Biden and Chinese President Xi Jinping met in San Francisco. European markets are also lower in afternoon trading ahead of tomorrow's Euro Area inflation data release. Crude oil is trading lower and gold is on an upward trajectory as rates ease. Simultaneously, the U.S. Dollar is weakening.
DISCLAIMER: THIS MATERIAL MAY CONTAIN INACCURACIES AND TYPOGRAPHICAL ERRORS. UNITED ASSET DOES NOT WARRANT THE ACCURACY OR COMPLETENESS OF THE MATERIALS OR THE RELIABILITY OF ANY ADVICE, OPINION, STATEMENT OR OTHER INFORMATION DISPLAYED OR DISTRIBUTED THROUGH THE SITE.