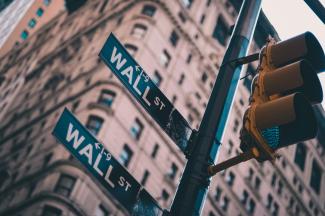 Stock Futures Are Lower as Investors Eagerly Anticipate the Release of the March Jobs Report Tomorrow
U.S. stock futures are lower. Investors are eagerly anticipating the release of the March jobs report, scheduled for tomorrow morning at 8:30 AM. The report coincides with the equity market's closure in observance of Good Friday. The jobs data will be crucial in determining the market's expectations for the Federal Reserve's rate hike trajectory. As of now, the money markets are pricing in a 58% probability of the Fed announcing a pause in rate hikes at the next FOMC meeting on May 3rd. Initial jobless claims have risen to 228k, exceeding the consensus estimate of 200k. Asian markets have closed lower, whereas European markets have closed higher in the last trading day before Good Friday observances. In other news, gold prices have dipped, the U.S. Dollar is gaining strength, and crude oil is mostly unchanged after a positive move earlier this week.
DISCLAIMER: THIS MATERIAL MAY CONTAIN INACCURACIES AND TYPOGRAPHICAL ERRORS. UNITED ASSET DOES NOT WARRANT THE ACCURACY OR COMPLETENESS OF THE MATERIALS OR THE RELIABILITY OF ANY ADVICE, OPINION, STATEMENT OR OTHER INFORMATION DISPLAYED OR DISTRIBUTED THROUGH THE SITE.