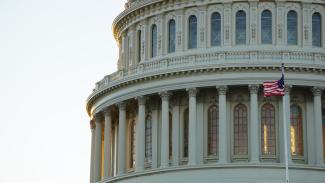 Stock Future Are Edging Downwards Ahead of Powell's Two-Day Congressional Testimony on Monetary Policy
U.S. stock futures are lower. Stock futures are edging downwards ahead of Chairman Powell's two-day semi-annual Congressional testimony on monetary policy, scheduled to begin at 10 AM. Following the Federal Reserve's announcement of unchanged interest rates at the June FOMC meeting a week ago, Chairman Powell has reiterated that Fed policymakers anticipate raising rates further by the end of the year. While the attention remains on Powell, other Federal Reserve officials will also deliver remarks at various speaking engagements throughout the week. Correspondingly, treasury yields are moderately higher. Weekly jobless claims will be released tomorrow morning before market open. European equities are showing a slight decline following disappointing U.K. inflation data for May, which missed expectations and showed an increase in the core inflation rate. Asian markets had a mixed performance, with Chinese indexes experiencing losses primarily driven by declines in healthcare, technology, and education stocks. Gold and crude futures are ticking lower, while the U.S. Dollar remains stable.
DISCLAIMER: THIS MATERIAL MAY CONTAIN INACCURACIES AND TYPOGRAPHICAL ERRORS. UNITED ASSET DOES NOT WARRANT THE ACCURACY OR COMPLETENESS OF THE MATERIALS OR THE RELIABILITY OF ANY ADVICE, OPINION, STATEMENT OR OTHER INFORMATION DISPLAYED OR DISTRIBUTED THROUGH THE SITE.