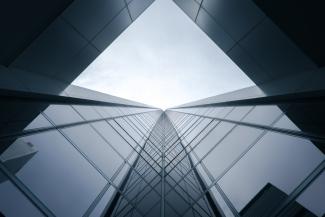 S&P Futures Are Mixed While Yields Have Decreased This Morning Following Release of PPI Data
U.S. stock futures are higher.
S&P futures are mixed while yields have decreased this morning following the release of the May Producer Price Index (PPI) data, which indicated a decline in producer prices. The headline PPI declined by -0.3% month-over-month, surpassing expectations of a -0.1% decline. However, the core PPI, which excludes food and energy, experienced a 0.2% increase, aligning with consensus estimates. As a result of the recent inflation data and Fed commentary signaling a pause, traders are largely anticipating that the Federal Reserve will maintain unchanged interest rates for the first time in ten meetings. Therefore, the focus for markets will be Chairman Powell's post-announcement remarks at 2:30 this afternoon. Internationally, Asian markets concluded the day with mixed performance, with Japanese equities leading the way by closing higher for the fifth consecutive session, while Chinese equities finished lower. In European markets, the trend is to the upside, supported by positive UK GDP growth that matched estimates. Crude oil prices are continuing to rise following yesterday's gains and gold prices are also on the rise. The US Dollar, however, remains under pressure.
DISCLAIMER: THIS MATERIAL MAY CONTAIN INACCURACIES AND TYPOGRAPHICAL ERRORS. UNITED ASSET DOES NOT WARRANT THE ACCURACY OR COMPLETENESS OF THE MATERIALS OR THE RELIABILITY OF ANY ADVICE, OPINION, STATEMENT OR OTHER INFORMATION DISPLAYED OR DISTRIBUTED THROUGH THE SITE.