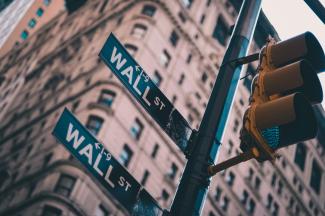 Markets Started the Week On a Positive Note as US Equities Concluded Yesterday's Session with Gains
U.S. stock futures are lower. Markets started the week on a positive note as U.S. equities concluded yesterday's session with gains. Markets are looking to build momentum for a constructive conclusion to what has been a challenging August for stocks. The pre-market activity this morning is muted, as equity futures are slightly lower, accompanied by a marginal uptick in yields.
Anticipated economic releases for this week are set to kick off with the release of consumer confidence data and the July Job Openings and Labor Turnover Survey (JOLTs) report, both scheduled for release shortly after the market's opening bell. On the global front, the positive momentum continues with Asian indexes adding to the gains achieved yesterday. Concurrently, European markets are also higher in afternoon trading and looking to close today with a second straight move to the upside. The U.S. Dollar is displaying signs of strengthening, while Crude oil prices are gaining. Conversely, the price of gold is experiencing a decline.
DISCLAIMER: THIS MATERIAL MAY CONTAIN INACCURACIES AND TYPOGRAPHICAL ERRORS. UNITED ASSET DOES NOT WARRANT THE ACCURACY OR COMPLETENESS OF THE MATERIALS OR THE RELIABILITY OF ANY ADVICE, OPINION, STATEMENT OR OTHER INFORMATION DISPLAYED OR DISTRIBUTED THROUGH THE SITE.