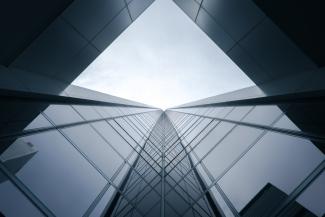 Market Activity Has Remained Subdued This Week With Anticipation Building For The Federal Reserve Interest Rate Decision
U.S. stock futures are higher. Market activity this week has remained subdued, with anticipation building for this afternoon's Federal Reserve Interest Rate decision and Chairman Powell's press conference scheduled for 2:00 pm and 2:30 pm, respectively. This morning, stock futures are indicating a slightly higher opening, while treasury yields are trending lower. Markets are overwhelmingly expecting that the Fed will maintain its current interest rates. Consequently, investors will closely monitor Chairman Powell's statements and an updated version of the Summary of Economic Projections. This summary provides insight into the FOMC participants' forecasts for crucial economic indicators such as GDP growth, unemployment, inflation, and the Fed policy rate. Looking abroad, Asian markets predominantly concluded their session with losses as Chinese authorities announced that the one-year and five-year prime loan rates would remain unchanged. In contrast, European markets are showing strength in afternoon trading, with market participants looking forward to the impending FOMC decision in the United States later today. The U.S. dollar is displaying signs of weakening, while crude oil prices are experiencing a dip. Meanwhile, gold prices remain stable.
DISCLAIMER: THIS MATERIAL MAY CONTAIN INACCURACIES AND TYPOGRAPHICAL ERRORS. UNITED ASSET DOES NOT WARRANT THE ACCURACY OR COMPLETENESS OF THE MATERIALS OR THE RELIABILITY OF ANY ADVICE, OPINION, STATEMENT OR OTHER INFORMATION DISPLAYED OR DISTRIBUTED THROUGH THE SITE.