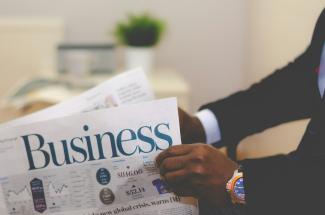 Investors Continue to Cue In On Corporate Earnings & Economic Data This Morning
U.S. stock futures are lower. Futures are on the decline in the pre-market and Yields are moving higher. Investors continue to cue in on corporate earnings and economic data this morning. Retail sales for January advanced 3% month-over-month, beating expectations of 2% increase. Industrial production for January was unchanged month-over-month which was lower than estimates of 0.5% increase.
European stocks are moving higher and Asian markets finished the session lower. Crude and gold are lower and the US dollar is rallying.
DISCLAIMER: THIS MATERIAL MAY CONTAIN INACCURACIES AND TYPOGRAPHICAL ERRORS. UNITED ASSET DOES NOT WARRANT THE ACCURACY OR COMPLETENESS OF THE MATERIALS OR THE RELIABILITY OF ANY ADVICE, OPINION, STATEMENT OR OTHER INFORMATION DISPLAYED OR DISTRIBUTED THROUGH THE SITE.