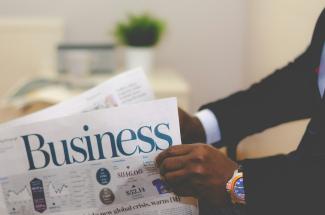 Futures Trending Higher and Yields Rising as Politicians Move Closer to Reaching Debt Ceiling Deal
U.S. stock futures are higher. Futures are trending higher and yields are rising as politicians move closer to reaching a deal to raise the debt ceiling. Additionally, markets are responding to economic data that was hotter than expected. In April, PCE inflation increased by 4.4% year-over-year, surpassing both the anticipated 4.3% and the previous month's 4.2% increments. The report also revealed a 4.7% rise in core PCE, exceeding expectations and the previous month's 4.6% figure. Durable Goods Orders rose unexpectedly increasing 1.1% on a headline basis and 1.4% on a core basis in April. The release of these strong data points has led to a rise in short-term yields, increasing pressure on the Fed to abandon its previously signaled pause in rate hikes at the June meeting. Shortly after the market opens, the Consumer Sentiment report will be released. Bond markets will close at 2 pm today, while equity markets will have a regular trading session before a full US close on Monday in observance of Memorial Day. Asian stocks concluded the session with mixed results while European stocks are on the rise in afternoon trading. Crude oil and gold prices are on the rise, while the value of the dollar is weakening.
DISCLAIMER: THIS MATERIAL MAY CONTAIN INACCURACIES AND TYPOGRAPHICAL ERRORS. UNITED ASSET DOES NOT WARRANT THE ACCURACY OR COMPLETENESS OF THE MATERIALS OR THE RELIABILITY OF ANY ADVICE, OPINION, STATEMENT OR OTHER INFORMATION DISPLAYED OR DISTRIBUTED THROUGH THE SITE.