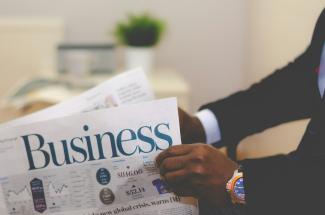 Futures Indicate a Slight Dip in the Markets as Q1 Earnings Season Picks Up Pace
U.S. stock futures are lower. This morning futures indicate a slight dip in the markets as the Q1 earnings season picks up pace. The full earnings calendar includes many S&P 500 companies scheduled to report this week. Additionally, yields are moving higher across the curve. The solid earnings from large banks on Friday have increased expectations for an additional Fed rate hike at the May 3rd meeting. Ahead of the release of Chinese Q1 GDP data tomorrow, Asian markets are moving higher, while European markets remain mixed. Meanwhile, the Dollar is gaining strength, and both crude oil and gold prices are slightly down.
 
DISCLAIMER: THIS MATERIAL MAY CONTAIN INACCURACIES AND TYPOGRAPHICAL ERRORS. UNITED ASSET DOES NOT WARRANT THE ACCURACY OR COMPLETENESS OF THE MATERIALS OR THE RELIABILITY OF ANY ADVICE, OPINION, STATEMENT OR OTHER INFORMATION DISPLAYED OR DISTRIBUTED THROUGH THE SITE.