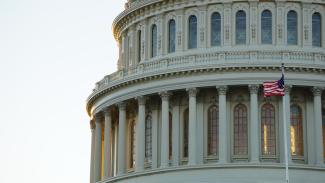 Futures Are Trending Lower & Yields Remain Unchanged as the Market Grapples with Pressure of Debt Ceiling Negotiations
U.S. stock futures are lower. Futures are trending lower and yields remain unchanged as the market grapples with the pressure of ongoing debt ceiling negotiations. Meetings on Capitol Hill continue with just over a week left before the deadline. Later this afternoon, the FOMC minutes from the meeting earlier this month will be released, and market participants will scour them for any indications of a potential pause in the rate hike cycle. Tomorrow morning, before the market opens, jobless claims data and a revised Q1 GDP report will be released. Asian markets declined overnight, while European markets are witnessing a significant downturn due to hotter-than-anticipated UK headline and core inflation data. Gold is gaining traction, the U.S. Dollar remains stable and crude oil is rising in response to expectations of supply tightening.
DISCLAIMER: THIS MATERIAL MAY CONTAIN INACCURACIES AND TYPOGRAPHICAL ERRORS. UNITED ASSET DOES NOT WARRANT THE ACCURACY OR COMPLETENESS OF THE MATERIALS OR THE RELIABILITY OF ANY ADVICE, OPINION, STATEMENT OR OTHER INFORMATION DISPLAYED OR DISTRIBUTED THROUGH THE SITE.