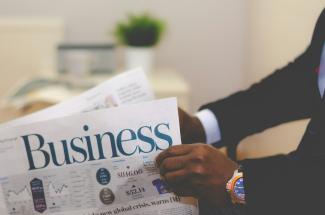 Futures Are Lower As Markets React to Government Intervention In the Banking Sector
U.S. stock futures are lower. Futures are lower this morning as markets react to ongoing volatility and government intervention in the banking sector. Yields are continuing a move lower as markets recalibrate expectations for Fed monetary policy decisions, starting with next week's meeting. Asian markets finished on a positive note and European markets are struggling to hold onto gains. The U.S. dollar is declining and Crude is moving lower. Gold is trading higher. February industrial production remained stagnant month-over-month which missed estimates of a 0.4% increase. After the bell, LEI and consumer sentiment data will be released.
DISCLAIMER: THIS MATERIAL MAY CONTAIN INACCURACIES AND TYPOGRAPHICAL ERRORS. UNITED ASSET DOES NOT WARRANT THE ACCURACY OR COMPLETENESS OF THE MATERIALS OR THE RELIABILITY OF ANY ADVICE, OPINION, STATEMENT OR OTHER INFORMATION DISPLAYED OR DISTRIBUTED THROUGH THE SITE.