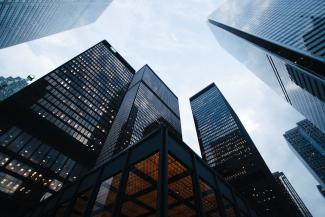 Futures Are Indicating A Slightly Higher Open And Treasury Yields Are Mixed
U.S. stock futures are higher. Futures are indicating a slightly higher open this morning and Treasury Yields are mixed. Asian stocks closed mostly to the upside buoyed by Chinese data that showed inflation cooled in March. European markets are moving higher in a return to trading after an extended holiday weekend. The IMF lowered their global GDP growth estimates for 2023 from 2.8% from 2.9%. The economic calendar is quiet today with market anticipation building for the release of March CPI data tomorrow morning before the open. The Dollar is giving up recent gains while Gold and Crude prices are ticking higher.
DISCLAIMER: THIS MATERIAL MAY CONTAIN INACCURACIES AND TYPOGRAPHICAL ERRORS. UNITED ASSET DOES NOT WARRANT THE ACCURACY OR COMPLETENESS OF THE MATERIALS OR THE RELIABILITY OF ANY ADVICE, OPINION, STATEMENT OR OTHER INFORMATION DISPLAYED OR DISTRIBUTED THROUGH THE SITE.