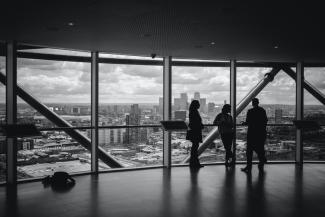 Futures Are Indicating A Positive Start for US Markets Today Following July CPI Figures
U.S. stock futures are higher. Futures are indicating a positive start for U.S. markets today, following the release of July's Consumer Price Inflation (CPI) figures, which turned out to be milder than anticipated. According to the report, the core inflation rate experienced a year-over-year increase of 4.7%, which was softer than expectations of a 4.8% uptick. Meanwhile, headline inflation saw a rise of 3.2%, also coming in lower than the projected 3.3% increase. On a month-over-month basis, both core and headline inflation rose by 0.2%, aligning with the estimated values. In response to the CPI report, Treasury Yields are ticking lower. There has been an increase in weekly initial jobless claims, which have risen to 248k, surpassing the forecast of 230k and the 227k reported in the previous week. Looking ahead, tomorrow morning's Producer Price Index (PPI) release for July will provide insights into wholesale inflation. Meanwhile, the overall trend in international equities is predominantly positive. Asian markets closed their session on a higher note and European markets are also making gains in afternoon trading. The  Dollar is exhibiting weakness post-CPI. Gold prices are heading higher, whereas crude prices are showing a decrease.
DISCLAIMER: THIS MATERIAL MAY CONTAIN INACCURACIES AND TYPOGRAPHICAL ERRORS. UNITED ASSET DOES NOT WARRANT THE ACCURACY OR COMPLETENESS OF THE MATERIALS OR THE RELIABILITY OF ANY ADVICE, OPINION, STATEMENT OR OTHER INFORMATION DISPLAYED OR DISTRIBUTED THROUGH THE SITE.