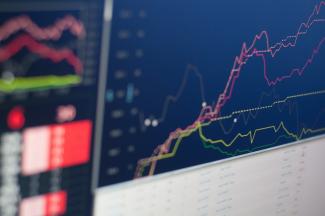 Futures Are Higher This Morning, Poised to Build on Yesterday's Positive Close
U.S. stock futures are higher. Futures are higher in the pre-market this morning, poised to build on yesterday's positive close which snapped a four-session losing streak for both the Nasdaq Composite and the S&P 500.  Yields are holding steady this morning following a climb yesterday that saw the 10-year yield reach 4.35%. This level marked the highest point since 2007. Despite the rise in yields, technology stocks lead yesterday's gains as investor anticipation builds for Nvidia's earnings report that is scheduled for release tomorrow after the close. Existing home sales data for July are set to be released shortly after the market open. In global markets, equity action is mostly positive. Asian markets closed higher, most notably marked by gains from the Hang Seng index in Hong Kong which snapped a seven-session decline. European markets are higher in afternoon to extend yesterday's moderate gains. The Dollar is strengthening modestly while gold prices are rising. Conversely, Crude prices are experiencing a decline.
DISCLAIMER: THIS MATERIAL MAY CONTAIN INACCURACIES AND TYPOGRAPHICAL ERRORS. UNITED ASSET DOES NOT WARRANT THE ACCURACY OR COMPLETENESS OF THE MATERIALS OR THE RELIABILITY OF ANY ADVICE, OPINION, STATEMENT OR OTHER INFORMATION DISPLAYED OR DISTRIBUTED THROUGH THE SITE.