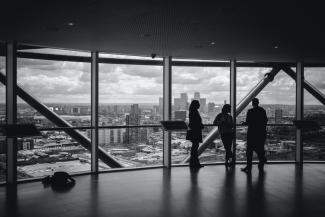 February Was A Tough Month For Equities Driven By Fed Uncertainty Which Has Carried Into March
U.S. stock futures are lower. February was a tough month for equities driven by Fed uncertainty which has carried into March. Yields are trading higher. Weekly jobless claims came in lower than expected (190k vs. 200k est.). Q4 productivity was revised lower and unit labor costs were adjusted higher. European markets are on the decline and Asian markets finished lower. Crude and the US dollar are gaining strength this morning and Gold is moving lower.
DISCLAIMER: THIS MATERIAL MAY CONTAIN INACCURACIES AND TYPOGRAPHICAL ERRORS. UNITED ASSET DOES NOT WARRANT THE ACCURACY OR COMPLETENESS OF THE MATERIALS OR THE RELIABILITY OF ANY ADVICE, OPINION, STATEMENT OR OTHER INFORMATION DISPLAYED OR DISTRIBUTED THROUGH THE SITE.