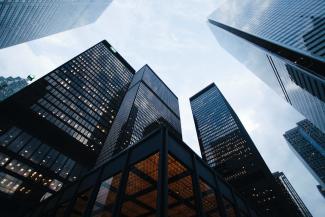 Equity Futures Are Marginally Lower Following Solid Gains Last Week In Response to a Favorable CPI Inflation Report
U.S. stock futures are lower. Equity futures are marginally lower following solid gains last week in response to a favorable CPI inflation report. Yields are shifting lower as investors reassess the probability of the Fed raising rates one more time before the year's end, rather than the two hikes anticipated by Chairman Powell. The earnings season is underway, with financial services companies continuing to lead the charge. Tomorrow morning, the June Retail Sales and Industrial Production figures are scheduled for release before the market opens. Shifting our focus abroad, Asian markets closed with mixed results as Chinese Q2 GDP came in below expectations. European markets are lower this afternoon following a positive performance last week. The Dollar index remains stable, while still remaining below the 100 level which the index breached late last week. Crude oil and gold are on the decline.
DISCLAIMER: THIS MATERIAL MAY CONTAIN INACCURACIES AND TYPOGRAPHICAL ERRORS. UNITED ASSET DOES NOT WARRANT THE ACCURACY OR COMPLETENESS OF THE MATERIALS OR THE RELIABILITY OF ANY ADVICE, OPINION, STATEMENT OR OTHER INFORMATION DISPLAYED OR DISTRIBUTED THROUGH THE SITE.